Real, Online CPAs
You only want to work with the best. Your dedicated AccountedFor CPA will handle your tax return from start to finish.
Full service
Business tax returns, personal tax returns, 1099s and more. We're a one-stop shop for all your tax filing needs.
Bookkeeping + Tax
Who better to prepare your tax return than the team that's been in your books all year long? We already have everything we need.
Streamlined process
On time filings and real-time status updates so you can rest assured your AccountedFor tax team is on top of it.
Experts, you can trust
Why AccountedFor Tax
We built our company to be a one-stop shop for all of your accounting and tax needs.
Want to know more?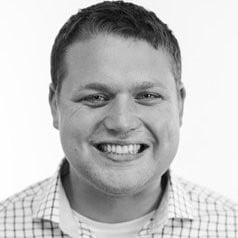 "I no longer need my local CPA firm fumbling around my information and using outdated technology. AccountedFor is a reliable machine!"
Chris Neat
SERIAL ENTREPRENEUR
What kind of tax filings will AccountedFor NOT handle?
Here's what we won't do; sales tax filings, international filings, estates & trusts, exempt organizations, gift returns. You can still work with AccountedFor though. We have partnerships with other providers who will handle any of the above.
What if I'm not a bookkeeping or CFO client? Will you still prepare my taxes?
Yes. AccountedFor is a full-service firm and we do accept 'tax return-only' clients. Although we do not currently offer subscription pricing for standalone tax returns, we do offer fixed-fee pricing so you know exactly what you'll pay for your tax return filing before we get started.
Does AccountedFor offer tax planning and advisory services?
Yes. We offer strategic tax planning sessions that can be administered quarterly or one-time just before year-end. We highly recommend this service for your best return on investment with our AccountedFor Tax packages.
Will you file my personal tax return?
Yes. Personal income tax filings are supported.
Check out our suite of services