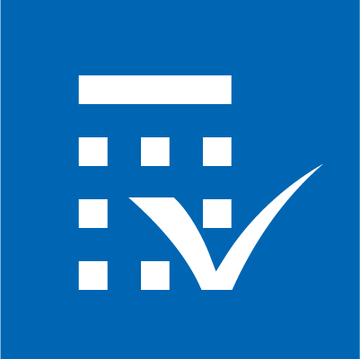 AccountedFor
5-minute read
Many owners of cannabis companies are relatively new to the business world, and so they face some challenges. While they must manage all the traditional aspects of running a business, such as inventory and sales, they must also follow strict regulations and laws that vary from state to state. One of the most important tools that a cannabis company can leverage to create a streamlined and efficient business model is a high-quality point-of-sale (POS) system.
Although there are endless options for POS systems on the market, your company will get the most value from one designed specifically for the cannabis industry. The best cannabis POS systems offer built-in compliance features to ensure your transactions meet local regulations. All in all, the system you choose will probably depend on factors like price and preferred features. Before deciding, however, be sure to explore these top cannabis point-of-sale systems:
1. MJ Freeway
MJ Freeway is an ERP seed-to-sale system designed with marijuana dispensaries in mind. Despite this, it is suitable for all sectors of the cannabis industry. Whether you use it for wholesale, manufacturing or delivery, the system features a user-friendly interface that all employees can operate, regardless of their tech knowledge. This decreases the time it takes for onboarding and decreases the risks of mistakes that can happen because of inexperience with the interface.
Another top feature of this software is its scalability. Because it is cloud-based and you can access it remotely from anywhere on nearly any device, it is a popular choice for businesses with multiple locations. You can even use it from state to state and customize it to ensure that each location complies with local laws and regulations.
While the greatest part of any cannabis-specific point-of-sale system is its compliance features, MJ Freeway also delivers flexible and mobile-friendly experiences for customers and businesses.
2. Flowhub
For Flowhub, compliance with local laws is a top priority. To ensure protection during every sale, this point-of-sale system features several built-in safeguards. From age verification and license validity checks to purchase limits and daily sales reporting to your state as mandated, every transaction is by the book whether you are present or you're putting your trust in a new employee.
Another perk of Flowhub is its ability to run on nearly any platform. You can add it to a desktop PC, laptop, tablet, MAC or iPad, which decreases the costs typically associated with implementing a new system. Other highly regarded offerings include integrated debit transactions, multi-location management abilities, inventory management, an array of integration partners, and mobile analytics.
3. Greenbits
Greenbits refers to itself as a "complete cannabis retail platform". While it offers the same compliance measures as other industry-specific systems, such as customer age verification and state integration, it also includes tools to help manage other aspects of your cannabis business.
The system intuitively creates smart reports based on the data collected across all locations to empower owners to make well-informed decisions. This data presents in formats such as historic trends, future predictions, or real-time information, so business owners and employees can prepare for whatever trends emerge.
In addition, Greenbits is one of the most secure cannabis point-of-sale systems on the market today. The platform uses innovative technology to ensure your data and your customers' information remains confidential and safe from some of the most common security threats and breaches.
As for performance, Greenbits runs on Amazon Web Services, so there is little downtime. However, the system also allows offline operation so you can still run your business in the event of a rare outage or crash. Those who experience problems or have questions can contact Greenbits' exceptional customer service, which is available every day of the year.
4. Treez
Treez is an enterprise-level, seed-to-sale platform that serves cannabis cultivators, manufacturers and dispensaries. Unlike other cannabis-specific, point-of-sale systems, Treez can accept credit card payments instead of cash only or pin-protected debit card transactions. This feature alone drastically increases the level of convenience for customers.
Treez comes with compliance safeguards such as age verification, purchase limits, tax collection and real-time sales reporting to your state, and you can customize everything from customer agreements to inventory locations and menus. Even more impressive is that you can use the device of your choice to install Treez, whether you prefer to use a smartphone, desktop PC or tablet.
After you've explored the most popular cannabis-specific, point-of-sale systems on the market, you can decide which features are most useful to your cannabis business. This will ensure you select the point-of-sale system that is perfect for your company.